Let's get intimate!
Bras, traditionally, are supposed to serve a purpose. Or so we thought. The purpose of wearing bras is pretty much clear, and that is to help our boobs defy gravity and stay in shape. But not always. 
Man, there are some really weird bra designs out there and they all deserve the useless bra of the year award. Which one's your pick?
Open cup lace bralette
Dear lacy bra, what exactly is it that you do? This bra isn't for special occasions mind you, it is your regular wear priced at Rs 4,000. What will it do? I am still on a marathon head scratching session trying to think of a reason why this bra exists. Have you seen Jolie? Girl Nine's bra panty set? It is lacy, it serves the job of SUPPORTING YOUR BOOBS, it comes with a panty, it has removable straps, you can exchange it easily AND it is delivered free. So tell me. Is this one horrible joke of a daily wear lingerie worth the price?
Butler costume? Tie? T-shirt? WHAT??!
Gals I am not even sure what to call this thing. Wanna guess how much it costs? Something around Rs 36,000. Yes, you read that right and I did not add any extra zeros by mistake. Well young lady, if you are so enthusiastic and bold about your lingerie choices, why do you not go braless in the first place? Why this formality??? The name of this bra is Dentellicieuse if you are interested. Don't ask me how to pronounce that! And the last time I checked, it was all SOLD OUT. Haha! 
Boob pillow 
ROFLMAO!!! The purpose of this bra will just change everything you know about life and its meaning. La Decollette is an anti-aging bra that reportedly prevents your boobs from falling all over each other when you are asleep. This small pillow placed in the middle of your boobs ensures that they have a good night's sleep, perfectly nestled on the pillow. 
And this bra comes in cheetah print as well. And do you want to guess the price? It costs Rs 12,000. Yup. Read on. 
The Uplift nobody's looking for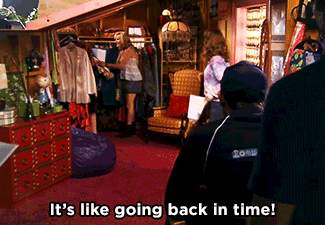 So a woman came up with the brilliant idea of making the lives of women with heavy breasts more miserable by making them wear not one but two bras. And not in the same direction, in the opposite direction. This weirdest bra has no cups and has a band of elastic that supports breasts. It is supposed to be worn over your regular bra. Good job Einstein, this harness is just what we need for our unrestrained boobs that are just about to pop out of the bra that we are already wearing. 
A bra that unhooks when you clap your hands!
Yes, this bra clasps on and off just with the clap of your hands. Not practical. JUST NOT PRACTICAL. The inventor was influenced by strange wearables in Syria such as musical knickers so he invented this bra that is battery operated. Surely deserves a standing ovation. And if you are interested in making one at home yourself, he was generous enough to share the design. Good thing that its Kickstarter was a major flop. I am glad. 
Here's a video of this bra in action:
So what's your take on our collection of the world's top useless bras? Do you have more to add? And by the way, do check out Girl Nine's brand new and exotic bra and panty sets which are VERY useful and practical. You'll just LOVE them.