What are silicone bras and what are strapless bras and which of these is better. If this is the question that is bothering you, you are in luck because this is exactly what we are going to discuss today.  
Strapless and silicone bras are a new introduction in the life of Pakistani women. This is great, given that we are all used to our mothers buying bras for us. We have come a long way ladies. 
Now the difficult conundrum of which bra to choose? But most importantly, what do these bra names mean and what are the types of each variety? So let's get started.
What are silicone bras?
Invented with the idea of giving you a seamless and perfect silhouette, silicone bras are backless, self adhesive, strapless bras made of commercial grade silicone. They give your breasts a very smooth and perfect finish. Some of them give you a natural push up and are extremely comfortable. Girl Nine silicone bras are your best buy online in Pakistan at a great price. Check them out here. We have nipple tapes as well as lace varieties as well. 
So what are the benefits of silicone bras?
1- Instant cleavage!
For a quick and instant push up and cleavage, put the stick on bra cups in such a way that it just covers the nipple. Don't worry if it looks strange because when you close the bra or pull the laces, it will give you the perfect cleavage. 
2- Perky busts
Sick of the sagging sacks? Place the cups on the top rather than under your breasts to give your breasts a perfect perky finish. 
3- Seamless and waterproof
Wear them underwater or under t-shirts, silicone bras are the most versatile type that you can keep in your lingerie drawer.
Now, what are strapless bras?
As is obvious from the DC name, strapless bras are meant to be worn without straps. They can be with or without back closure and can be slipped on in some cases. They are meant to keep your boobs in place without the hassle of your straps showing. They have the extra burden of giving you the push up and the perfect silhouette and all that without straps. For this bra to be able to do all this, the cup size is the real game. If you make the slightest error in measurements, be it the cup size or the band size, you have necessarily bought a nightmare.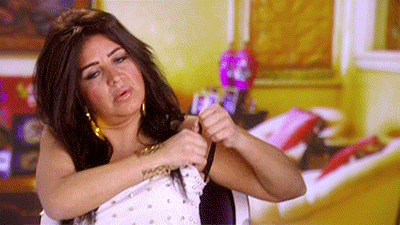 But are they as flexible as silicone bras?
Not really. Whereas the strapless bras are meant to perform all the functions that a silicone bra does, but they do not have the additional plus point of the silicone adhesive that we get with the silicone bra. This adhesive is good for around 40 to 50 wears, the bra is lightweight, it can be worn underwater, and it doesn't come with the hassle of being wrong about the band size.
So for us, if you want to go strapless and backless, the best option for you is our silicone bras. These bras are just so much more flexible without a lot of trouble. 
This winter, take the metaphorical plunge and go for our little stick on friends and you will thank us later. Got feedback? Share in comments or drop us a DM on Facebook or Insta.