Looking to pull off a glamour and stunning look with a deep plunge dress or trying to prevent nipple and seam show-through from under a T-shirt? 
The solution is simple - a push up bra. 
Actually believe it or not, a push up bra is a solution to many problems that we face every day. It is a miracle bra that all of us must have in our closets.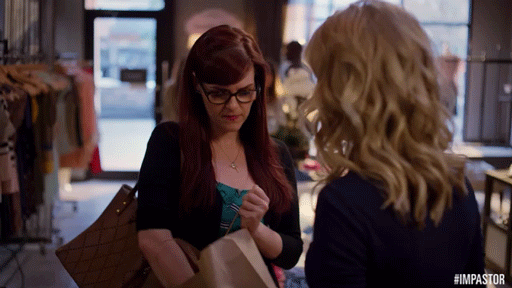 WHAT IS A PUSH-UP BRA?
As the name states, the purpose of a push-up bra is to enhance your cleavage without plastic surgery. Push up bras are constructed in a way to bring your ladies closer together as well as pushed slightly upwards so that you get a fuller silhouette every time. 
However, please note that the size of your push up bra should be right. It should be as comfortable to wear and feel as your normal bra that comes without the extra padding. An ideal light padding bra for beginners who are looking for shaping and not padding is our hot seller Secret. 

WHY SHOULD YOU WEAR A PUSH-UP BRA?
The good thing about bras is that they benefit women of all cup sizes. For women with petite breasts, push-up bras enhance their cleavage while for women with voluptuous figures, a push-up bra can shape up the boobs to give them a sensual look. 
Push-up bras go well with low cuts as well and can make you stand out by enhancing your silhouette. Apart from the normal strapped variety, push-up bras also come in demi, strapless, balconette, balcony, and t-shirt styles so that you have an entire range of magic in your lingerie drawer.  We have recently introduced our all new silicone stick on push up bra variety which is THE best under low back and strapless dresses.
WHO SHOULD WEAR A PUSH UP BRA?
Everyone! 
Yes, a push up bra can be worn by everyone. You don't have to be someone with a small size to enjoy the benefits of a push up bra. Women with cup sizes C and D equally enjoy this bra because it provides slight uplift as well as a sensual cut to their look. Strapless push up bras are a great choice to wear under low cut dresses while smooth, seamless ones will make you look good even in a T-shirt. 
WHAT ARE THE TYPES OF PUSH UP BRA?
Generally speaking, there are 5 types of push up bras:
1-  A demi cup push up bra:
As the name states, a demi bra that comes with padding for cleavage enhancement is a demi cup push up bra. It is worn under low cut dresses. 
2- Double padded push up bra:
This bra comes with double padding to give very heavy cleavage enhancement. Please note that even if you choose this bra, it should fit perfectly and the breasts should not spill over. 
3- Strapless push up bra:
A strapless push up bra will change your beliefs about straps and you will find out that it is not the straps that hold the bra in place. They are a great fit under low cut dresses and make you look and feel awesome. 
4-  Cotton push up bra
A cotton push up bra has light padding and soft cotton fabric cups that prevent chaff and allergies. 
5-  Stick On push up bra
Some push up bars come in silicone stick on variety as well. Girl Nine has recently introduced silicone push up bras that you can stick on and get going. Support and Pump from Girl Nine come in great price range and are very light in weight.
HOW TO WEAR A PUSH UP BRA
Hook the bra into place. Experts say you should first put it on the loosest hook and then adjust the hooks to get the perfect fit. 

There should be no spilling over or bulging. Adjust your cups and boobs for a perfect fit. 

The last thing you should adjust are the straps. Fix them to get the right support. 
We hope that this guide will help you decide which push up bra you want to order online in Pakistan. Girl Nine has introduced a wide variety of lightly padded level 1 push up bras for you to order online in Pakistan with quick delivery, easy exchange, and super friendly all women customer service. 
Got more questions? Write a comment or a DM on Facebook or Insta and our team will get back to you with all the info.