5 bra tips we wish mommy told us
Before there was Google, there was mother. 
Moms are the best, they know everything! From how to buy shoes to how to cook up the best 
chicken korma even when you don't have all the ingredients, this essential life knowledge is what mothers have passed down to their daughters for centuries and through generations. 
However, I feel that there is one thing that mama didn't tell me a lot about. And now when I talk to her, I realize that this is something she, herself, doesn't know much about. They also don't know much about online undergarments shopping and where to find the best lingerie or, surprisingly, even the prices of bras depending on bra type. I look at all these bra brands and I wonder, man, you missed a great customer outreach opportunity. Your target audience is not aware of all the awesome products you are selling and there is not much you are doing about it. However, we love talking to you and often publish blogs with info on bras. Learn more about these tips and share them with your mom too. Meanwhile, check our blogs out here. 
 1) You can wear strapless bras with anything
Strapless bras aren't just for low backs! If a strapless bra is a good fit, wear it under t-shirts, tank tops or anything where you don't want straps in the middle. Our gorgeous bra panty sets come with convertible as well as removable straps and they are a sight for sore eyes! 
2) Bra storage and washing method can extend its life
As we mentioned in our blog before, storing and washing bras properly can be a game changer for your wardrobe. Do not take this for granted. 
3) Sister sizes
Did you know that 34C is the same as 36B? Cool right? My mommy didn't tell me that! But these sizes are known as sister sizes and knowing about them rocked our world. Sister sizes are actually pretty great if your bra size doesn't fit! If your size is 34D, but you have lost some weight, you should try 36C whereas if you are 40A, you will be able to fit into 38B as well. This gives you the flexibility to find a bra that can be your best bra forever!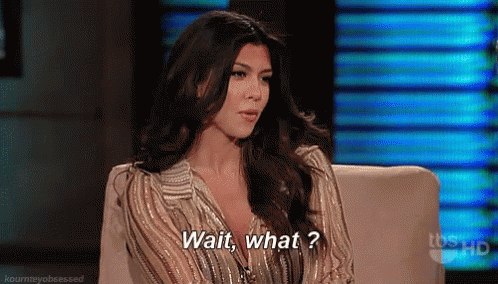 Do you have any more questions about how to find your sister sizes?
Share with us in the comments below or contact our staff on our social media channels and we will help you find a great bra that fits perfectly. 
4) Shape, shape, SHAPE!
Your breast shape can make or break your best bra deal. Tear drop, for example, is a completely different shape than east west, for example. A full coverage bra is not always great if you have petite breasts. Find out more about your breast type before you choose your bra. Who knows, after all these years you might help your mother find a good bra too based on her shape. 
5) Don't save money while buying bras
A right (or a wrong) bra has a huge impact on your posture and your psychological well-being. You do not want to be too hard on your girls as well as your back. Please do not save money while buying a bra that fits. Get a bra that suits all your needs and you will thank yourself later. 
At Girl Nine, Pakistan's fastest growing lingerie brand, you and your choices matter. If you are looking for a great lingerie shopping experience in Pakistan, here it is! Choose your bra, talk to our staff, order it, and get it delivered in discreet packaging at your doorstep. Don't like it? Exchange it! No questions asked. Lingerie shopping doesn't get better!