Drape, knot and twist like a pro!
So you recently bought a Girl Nine scarf online and are looking for options on how to wear it to find a much more exciting use for it? Stop right here madam because you are in luck today. Tying your scarves can make your look go from meh to whoa.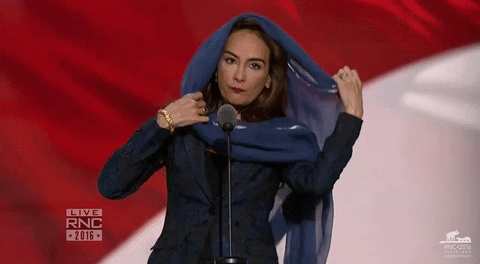 Tying your scarf is a skill that you have to learn in order to make the best out of your latest online purchase and with tops and kurtis in fashion, a scarf can add an all-new dimension to your attire. To make this process smooth and easy, here is a step-by-step guide to help you find the best way to match your style. 
 1) Necktie with a twist
So step one is order Jay, Girl Nine silk satin scarf online here. It is great for plain, solid-colored shirts and tops. The next steps, check in the picture below. 
Bonus tip: Make sure that your scarf is always washed and doesn't have any oil staines. Believe me, a dirty scarf just kills it. 
 2) The ever-in-fashion braid
Get Robin from Girl Nine and start the process of looking and feeling great! The braid style is evergreen and will make you look fab and fantastic. 
The way to go about it is drape the scarf around your neck after folding it into two. Once done, take the long ends through the loop. After that, give the loop a twist, lock the first end, and create another loop. Now pull the ends through the new loop to get the final look. 
 3) The perfect sliding knot
The sliding knot style communicates a sense of purpose and achievement and shows that today, you mean only business. It is the best knot for the workplace and seminars. And the best part is that you can pull it off easily. Divide scarf into two halves around your neck, tie a loose knot at the midpoint of one side, and finally take the other end and pull it through the knot. Adjust it to your required length. 
 4) Cowboy style
You'll need a ring or anything that will help your scarf stay in shape. Divide your scarf into a triangle, add a ring on one side and tie a knot at the back. Pull the tied end through the ring and your look is complete. Girl Nine's Martin is the one that'll give you the look you like in a price that you will love. 
 5) Two scarves in a bow
Last but not least, join two scarves and form a perfect knot style. This is a bonus since we have not seen many folks using this style for their scarves. The way to pull a perfect bow knot is very simple and you can do it by following the method outlined below. The best Girl Nine scarfs that you can order online and join to form this perfect style are Redstart and Sunbird. 
So which style are you going for this winter? Girl Nine is Pakistan's fastest growing online shopping brand for women which offers easy exchange, quick delivery and all with a very friendly, all women customer service. Which scarves have you ordered and how are you styling them? Tell us in the comments.